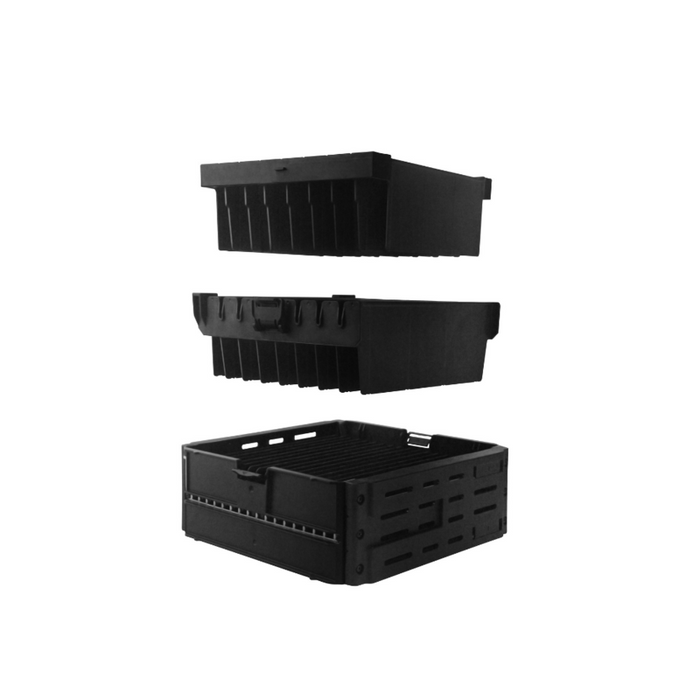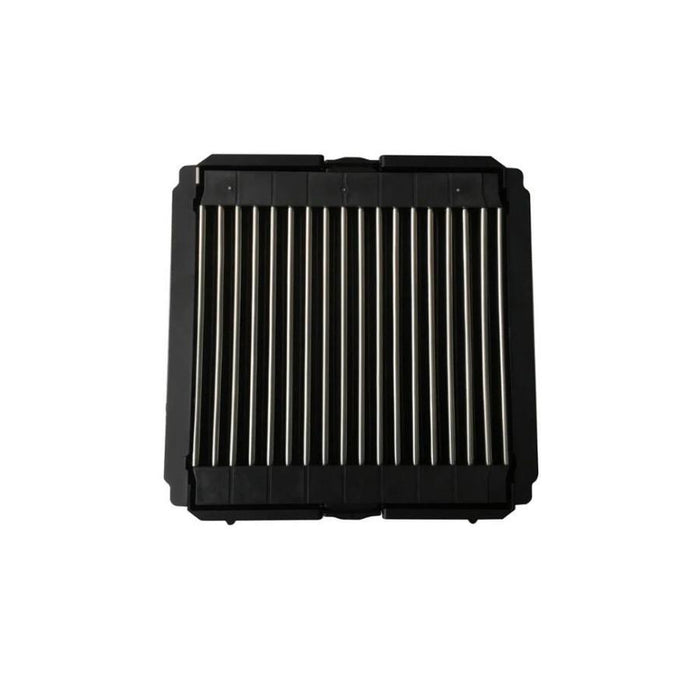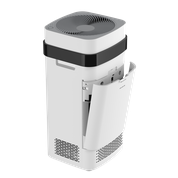 Airdog X5 Home Air Purifier ( Fast-drying collecting plates ) airdogx5
The sale will be over once the timer hits zero!
Airdog X5 Home Air Purifier
The leader of the pack, Airdog X5 is the original design and best seller of the product line. X5 implements patented TPA technology to destroy pollutants, bacteria and viruses in the air and purifies up to 400 square feet in just 20 minutes!  
The new FD plates dry out in 20 mins compared to 24 hours of metal collecting plates. Airdog X5 FD does not come with the Wifi control module, just one-button control, which is more user-friendly. 1-year warranty included. 
Airdog has been featured by: 
---
Tested and proven to remove COVID-19 at a rate of 99%
Collects and destroys particles down to a record breaking 0.0146 miron. - 20 times smaller than the average HEPA.
Capable of purifying spaces up to 1500 square feet.
Requires no replacement filters and includes washable collecting plates.
Safe and smart - includes 6 operating modes and child lock.
Our X5 Air Purifier is Certified To Destroy

COVID-19

In 99.02% Of All Test Scenarios!! See Certificate (click here)
Tested and proven, Airdog's patented TPA Technology not only eliminates the common influenza virus but has also been tested and proven* to also destroy the novel Coronavirus by a rate of 99.02% in just 30 seconds, making Airdog a top choice for homes, businesses, and facilities.
X5 - CovidSars - Click here

X5 - ETL Carb - Click here

X5 - ETL Ozone - Click here

X5 - Flu H3N2 - Click here

X5 FrmdHyde Bacteria Particle - Click here
---
Airdog X Series Air Purifier Comparison:

---
SMOKING THE 

COMPETITION
For a typical HEPA air purifier, lab researchers have quantified that the smoke equal to 45 cigarettes would yield failure. ​To add some perspective, after about 10x more cigarettes, Airdog's cleaning capacity only drops -0.2%! That means Airdog can take 10x more smoke and stay 50x stronger in cleaning capacity.
Airdog vs Other Brands
Purifiers, at both ends of the price spectrum, all have high maintenance fees, generally costing over $500 on average every year. Whereas Airdog comes in at an impressive $0 Running Cost while being even more effective!

HEPA Filters dispose of the tiniest particles down to PM 0.3, whereas Airdog's TPA®️ next-generation filter is 600% greater in the particles that it can filter.

Airdog's patented TPA® technology is the latest evolution in Air purifiers. It generates a high voltage electric field so that when harmful particles pass through that electrified ionic field, they are instantly destroyed. Any remnants are then absorbed by the collection plate.
Space Age Technology
The latest futuristic Graphene Material, which is applied in space technology, is at the heart of X5 and right at the leading edge of filtration technology.
The Graphene Material enables the Collecting Plate to be superconductive, making X5 the most effective filtration system on the market while being 200% lighter! This is a first for air purifiers!
Annihilates Harmful Particles!
TPA® creates an Ionic Field that zaps all harmful particles down to 0.0146µm (6 times smaller than other air purifiers). These zapped wastes then stick to the collecting plates like magnets.
Beyond traditional HEPA technology that only collects pollutants, Airdog® world patented TPA® Technology is lab certified as the most effective clean air disinfecting solution on the market today. Airdog® not only collects but destroys the most dangerous indoor air pollutants by 99.9% such as mold, bacteria, viruses & allergens down to .0146 microns in size 20xs smaller than Hospital HEPA at 300 microns.
​
Breathe Different with Airdog's patented TPA Technology - tested to be the most effective and safe air solution on the market by not just trapping, but DESTROYING even the worst air pollutants; such as the infectious bacteria and viruses that can travel to your lungs and make you sick! 
---
SAY GOODBYE TO WASTEFUL AND EXPENSIVE FILTERS
Expensive and outdated HEPA filters simply trap particles inside their costly filters. These pollutants can often escape back into the air, making your expensive purifier and filter
virtually useless.  Airdog's washable collecting plate solves this problem by creating an easy-to-clean system that is safe and effective, and saves you some money, too! Simply eject Airdog's collecting plate and wash with warm water and dish detergent, or put it in the top rack of your dish washer on a low heat setting.
---
Over 30,000 Airdog Users Give a Thumbs Up! ⭐⭐⭐⭐⭐ User Testimonials
My wife is Japanese and learned about it on Japanese YouTube, Japanese TV commercials, Japanese drama show props and Airdog are used in hospitals and schools in Japan.
We checked several websites and reviews. Your company's website has product prices in Canadian currency and ships to Canada and has contact in Canada.
It was really nice when my wife emailed a question you actually contacted her and answered her questions on phone.
It was shipped very quickly in 7 days and we were notified of the delivery date.
We chose AirdogX5 because it catches and kills virus as small as 0.0146 micrometers considering the size of Covid-19 etc without using HEPA filters, also X5 is good size for our kitchen/living room area.
My wife has already sent your company's website link to many of her friends and family members. She can be your sales person :)
We just turned on AirdogX5 after very short and easy set up and are already impressed with the quietness. 
Thanks, Neil
---
Highlights:
Active filtration: Unlike HEPA purifiers, our TPA technology will not only collect, but also kill all the bacteria and mold that takes in.
High Performance: Our air purifiers can clean particles down to 0.0146 micron, which is 20 times smaller than average.
Washable filter: No recurring cost for replacement filters, you only need to wash it regularly and reuse it.
Environmentally friendly: No disposal of wasted filters helps to save our environment. While HPA needs replacement regularly which causes environmental burden.

Whisper quiet: 22db noise level in sleep mode
Smart Design (6 operating modes & child lock)
---
Advantages of our new design:
Lightweight: The new improved collecting plates weigh only 4.4 pounds, which is about 30% lighter than the metal collecting plates.

Fast Drying: The use of new innovative material enables faster drying. 20 minutes is all it usually takes as compared to 24 hours that the metal collecting plates need.
Easy to clean: The improved material enables easier cleaning of the inner plates.
---
Product Specifications -
Unit Size: 26" x 12" x 12"
Unit Weight - 23 lbs
Shipping Weight - 25 lbs
Coverage Space - Up to 1500 square feet
Power - 100-240 V (AC)
Warranty - 1 Year with Proof of Purchase
If you already have an Airdog X5 air purifier and you want to replace your old collecting plates with our new FD collecting plates, Contact us here
Our Guarantee
At DreamAirPurifiers, we truly offer the most stunning, trendy highest-quality air purifiers in the world.
We will do WHATEVER it takes with outstanding customer service support to assist everyone as we highly value our customer satisfaction with absolute ZERO risk.
We make sure that every customer is 110% satisfied in every aspect with 24/7/365 FAST SUPPORT!
Active shoppers on site