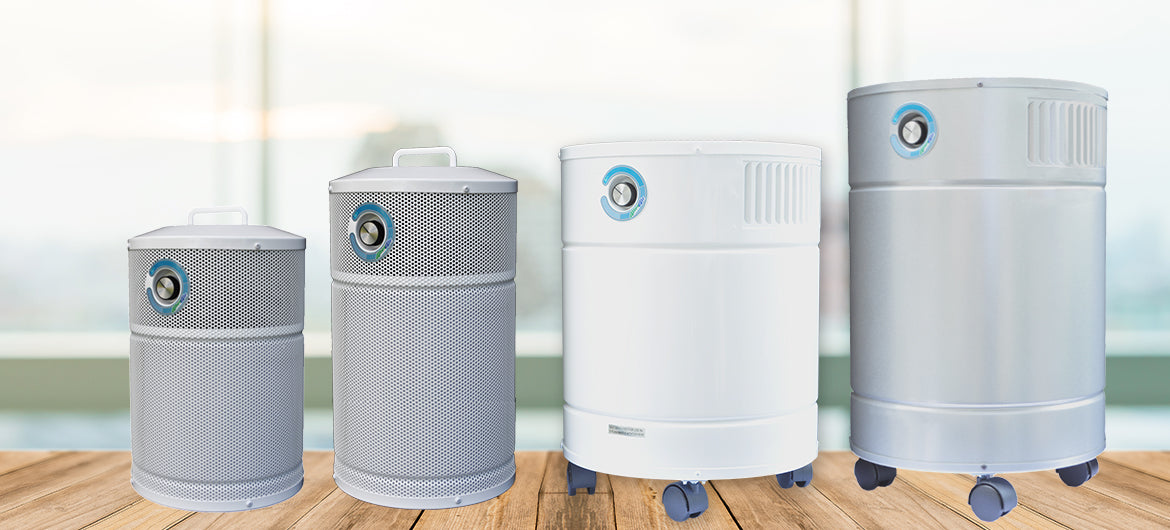 Replacement Filters
Maintaining your Allerair units for optimal performance
AllerAir Filter Replacement Schedule
For general air filtration in a home, we recommend the following filter replacement schedule. Note that depending on your environment and air quality you may need to replace your filters more often for optimal performance: on 4000, 5000, 6000, Airtube, Airmed, Airmedic plus, AirMedic Pro 5 and AirMedic Pro 6 series Air Purifiers

Not sure which filters go with your Air Purifier? Call and speak to a sales representative, we are also on chat to assist you.
Carbon Filter every 2 - 5 years

HEPA or Super HEPA every 2 years

Pre-filter - every 3 months

UV - annually 
What do each of the filters do?
The pre-filter captures large particles and prevents the main filters from clogging

The HEPA or SuperHEPA removes fine airborne particulate 

The activated carbon filter removes chemicals, gases and odors 

The UV neutralizes biological contaminates  
Replacing your AllerAir Filters
This video applies to units in the following series:
AirMedic 4

AirMedic 5

AirMedic 6

4000

5000

6000
You recently viewed
Clear recently viewed